Who Are We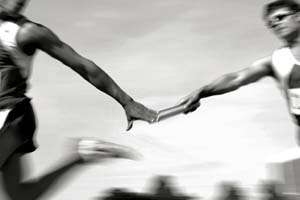 United Textile Accessories (UTA) is your partner for success in weaving top quality fabrics for the world. UTA is formed by a team of world-wide expert professionals with experience of more than three decades in the weaving accessories industry. The establishment is supported with in-depth technical competencies and an approach of continuous innovation for excellence.
The impetus is on customers' needs for top quality weaving accessories with superior services. To accomplish this, UTA operates high capacity, precision manufacturing and finishing processes, with a highly trained, dedicated team of associates throughout the organization. It has agility to adapt, the capacity to expand and most importantly, passion to give the best.
Vision
United Textile Accessories' vision is to become the world's leading solutions provider for weaving companies as a catalyst to excel in their weaving performance, while making a positive impact on local, regional and international communities.
Products
Quality weaving accessories suitable for a wide range of weaving yarns and fabrics
Precision made Heddles and Drop wires fully compatible with automatic drawing-in selection and all types of weaving machines in operation around the world
Products manufactured from high quality stainless steel and carbon steel materials that perform well in air jet, water jet and rapier weaving operations.